Tobogganing
Toboggan fun in the Brixental
A toboggan run, which should not be missed on vacation, guarantees the greatest fun factor. A stop in a rustic hut or a mountain inn along the toboggan runs is part of this and rounds off the toboggan experience.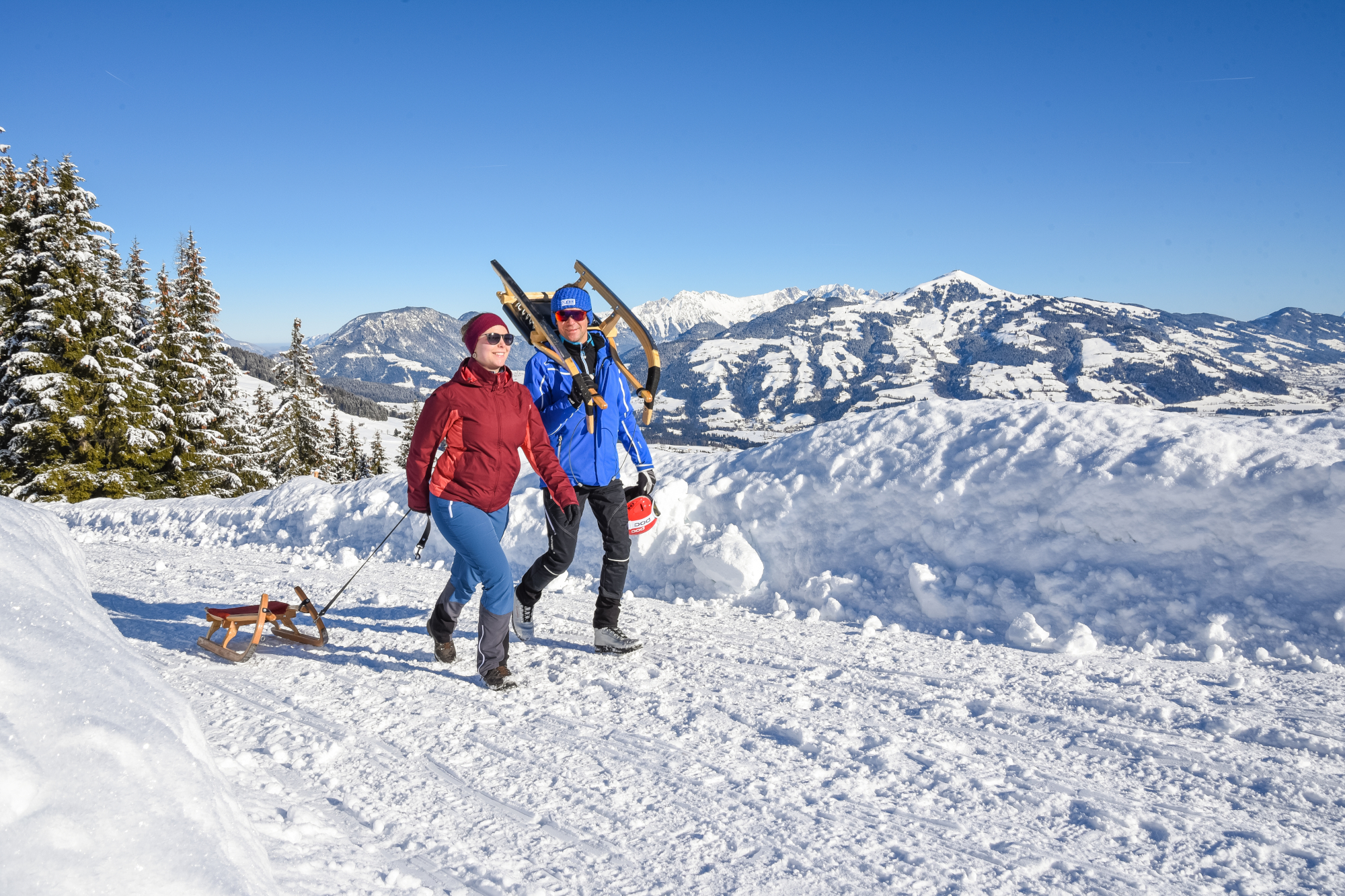 Informieren Sie sich auch über geführte Rodelpartien in den Winterwochenprogramm des Brixentals. Für Anmeldungen oder für weitere Auskünfte wenden Sie sich bitte ans Ortsbüro Brixen im Thale.
Other useful information…
All current information about tobogganing fun with us in the Kitzbühel Alps can be found on the website of the tourism association.